A new Photographic Book by Neville G. Poy and Vivienne Poy.
A video welcome message from Neville and Vivienne Poy.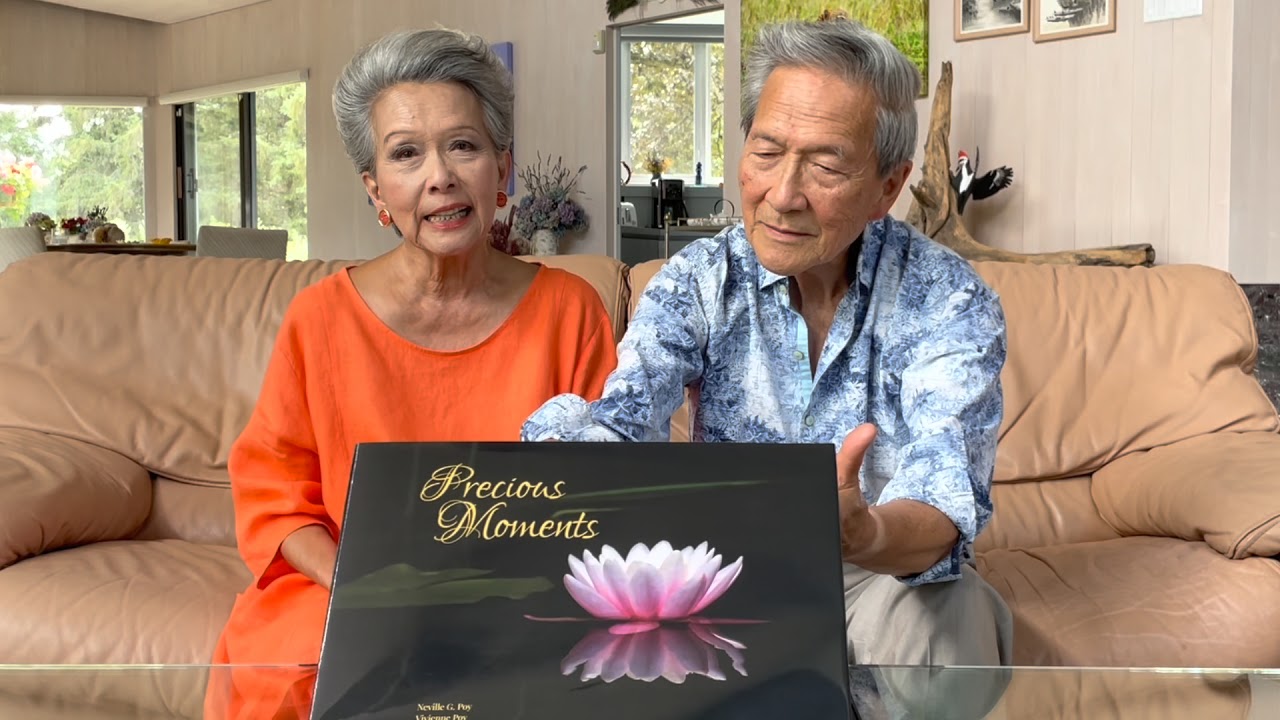 Precious Moments is an art-quality coffee table book made of the finest quality materials showcasing the photography of fine art photographer Dr. Neville G. Poy and accompanied by the observations of nature and tranquility, including gradening techniques of The Hon. Dr. Vivienne Poy. Precious Moments is indeed about "precious moments" captured at the authors' Muskoka retreat and their home in Toronto, Canada. This book is for anyone who loves nature, has a passion for gardens and spotting Canada's abundant wildlife.
Sit back with this book and relax with a cup of tea and have your own tranquil
"precious moment"
.
Hard Cover Presentation Case
Each book comes in its own hard cover presentation case with a magnetic flap and a silk strip to gently lift the book from the box. This will keep your book looking brand new for many years to come.
Each book has over 190 pages of art quality photographs accompanied by narrative written by The Hon. Dr. Vivienne Poy depicting her love of nature and wildlife.
MAKES A GREAT GIFT FOR ANY OCCASSION!
We accept all credit cards. For personalized dedications, please complete the field in the cart and the authors will hand-sign your copy with your specific wording. $249.99 per copy plus S&H (and applicable taxes). PLEASE NOTE: fee processing is handled through THE JUSTIN POY AGENCY. S&H costs per book (each book and box is 2kg). Canada: $39 CAD USA: $65 CAD INTERNATIONAL: $175 CAD (Email us directly if you wish to pick it up from our office)